Event Center Arena Information
The Event Center Arena is an indoor entertainment complex, located in downtown San Jose, built in 1989. The number one mid-sized venue in the area, it boasts a 7,000 capacity arena and a fitness center, and was built to host musical concerts, sporting events, conferences and corporate parties, as well as provide a recreational facility to the neighboring San Jose State University.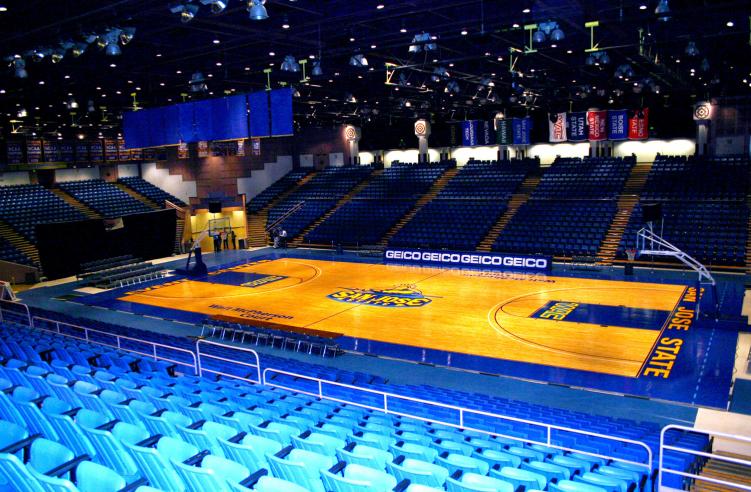 The arena is best known for holding concerts by world-famous artists, and basketball games for the San Jose State Spartans men's and women's basketball teams, when they take on foes such as San Diego State, UNLV, Wyoming, New Mexico, Boise State, and others. Event Center hosts first-class comedy shows, plus the FIRST Robotics Competition Silicon Valley Regional, as well as the fall and spring convocation ceremonies for both the College of Engineering and the College of Business at San José State University, plus other sporting events, such as WWE NXT.