Event Center Arena Seating Chart
Wherever you sit, whatever the event, you're guaranteed to have an amazing time at Event Center Arena. Seating up to 4,600 Spartans fans for its biggest basketball games, and over 7,000 concert goers for music shows, seating at Events Center Arena is split into several sections on two levels, and with a range in prices and options, there's something for everyone! For guests with disabilities or limited mobility, accessible seating is available on the concourse behind sections 3, 4, 5, 6, 14, 15, 16 and 17.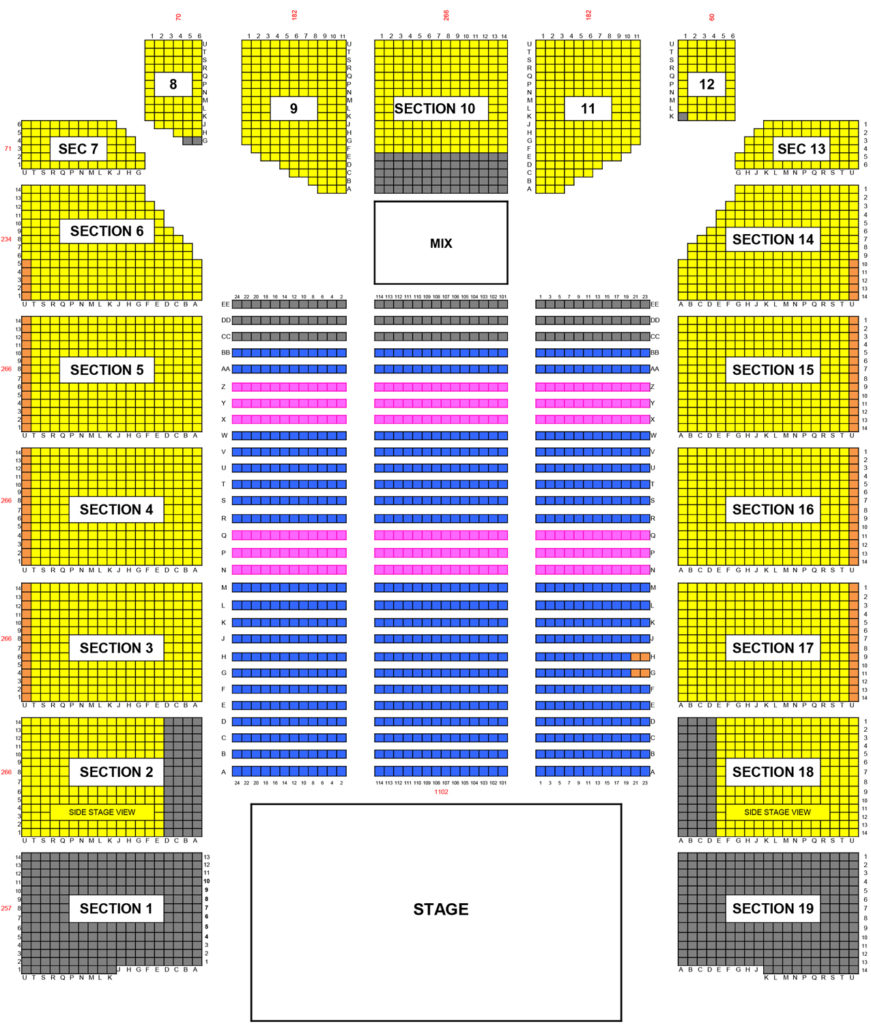 Please indicate that you require accessible seating when booking your tickets, to ensure proper accommodations. Recognizing the needs of persons with disabilities, The Event Center aims to provide a full range of accommodations for guests with disabilities to ensure their safety, comfort, and enjoyment of our events and facilities. The venue has met or exceeded the requirements of compliance with the Americans with Disabilities Act (ADA) and California accessibility mandates.